ABOUT
Bub Waldrop Roofing specializes in the repair and replacement of composition and metal roofing. We have proudly installed residential and commercial roofing in San Angelo, Texas and the surrounding area since 1994.
Severe weather is a common occurrence in the San Angelo area. When your roof is needing repair after a storm it can bring unneeded stress to your family or business. Bub Waldrop Roofing works readily with your insurance adjuster to respond to and repair your damaged roof in a timely manner so that you can return to your normal routine. Our experience with weather damage repair combined with our usage of high quality roofing materials ensures that your home will be protected from extreme weather conditions for many years to come.
History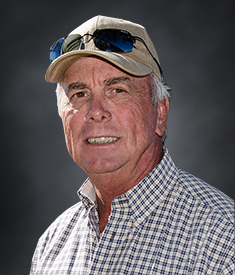 The legacy that would become Waldrop Roofing began in the early 1900's. Marvin Probst, Bub Waldrop's grandfather, began this West Texas roofing tradition in 1916 with a single-crew company, Probst Roofing. Over the decades, Marvin Probst developed his company as one that served his customers and clients with unparalleled attention to detail, fine workmanship, and products that lasted. Bub Waldrop continued his grandfather's tradition of quality service and evolved this company into Bub Waldrop Roofing in 1994. Using the highest-quality components and products on the market, Bub has been erecting metal roofs and laying composition shingles on San Angelo homes and businesses that will stand the test of time.